The Climate in Languedoc
The climate in the Languedoc region in the South of France has something for everyone.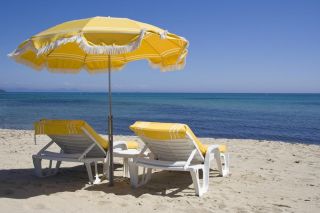 During the high season you are almost guaranteed hot weather with temperatures regularly reaching 30 + degrees centigrade, (90+ Fahrenheit) perfect for beach lovers or those who just want to laze around the pool. If you like the heat you can sunbathe by the pool, or if you prefer you can relax in the shade of the trees.
During the Spring and Autumn, for many the climate is even nicer. You can rely on hot weather most of the time, but not always quite reaching the temperatures of the height of the summer. This is a lovely time of year, it can be warm enough to sunbathe during the day and still comfortably warm to sit outside late into the evening.
The winters in the South of France are somewhat milder than the UK. So for visiting the sites of the area or for walking and other outdoor activities, you can still enjoy a more agreeable climate.