Pezenas
Less than half an hour from the house, Pezenas is a beautiful ancient town with many old buildings. There is also a huge market full of local produce every Saturday. (Check before going)
Pezenas is definitely worth a visit for its historic buildings, its character, but in particular on a Saturday to enjoy the market as well.
A taste of old Pezenas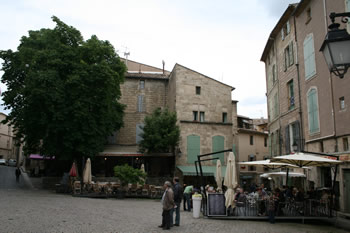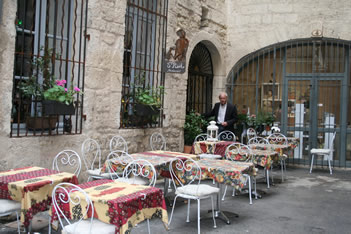 Some old doors..Isabelle loves old doors!!!
There are some beautiful and interesting shops in Pezenas
The colourful market, every Saturday. (Please check before visiting)
Isabelle, Kieran & Liz buying saucisson
Click for more Places we Like.