Roquebrun
Roquebrun is an old village set on the side of a hill overlooking the valley and the river L'Orb.
About 45 minutes from the house Roquebrun is well worth a visit. It has an old town centre and church set upon the hill with fantastic views. You can canoe in the river or even swim if you fancy it!!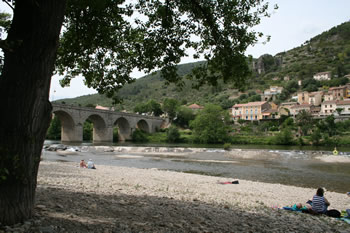 Church overlooking the valley
Old narrow streets of Roquebrun
A choice of cafes and restaurants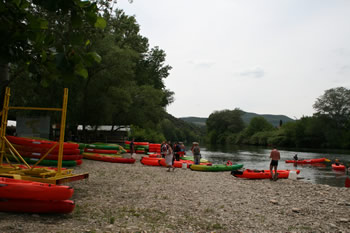 Canoeing for those who dare!
Click for more Places we Like.